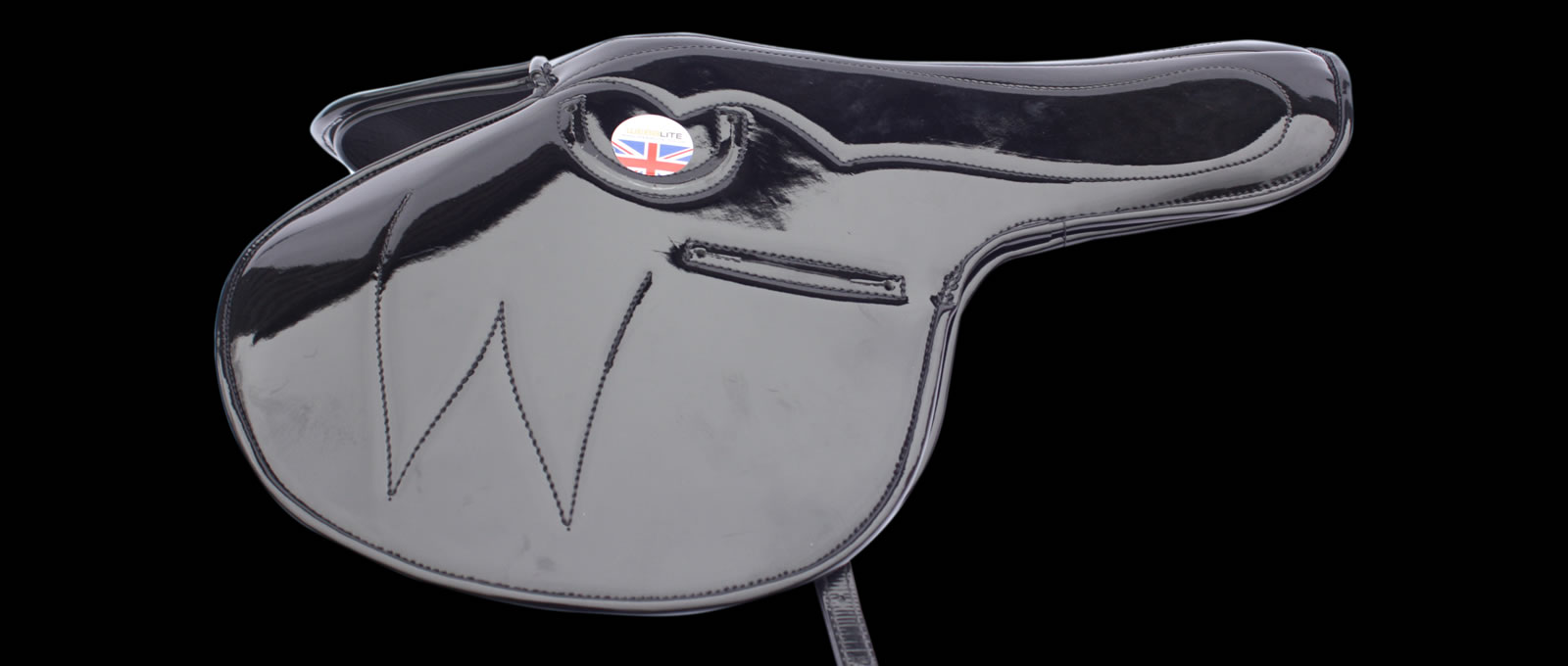 Horse Racing Saddles for sale at Webblite and a brief history.
There are, as you know, many different types of horse racing, but here at webblite we are selling saddles for Flat racing, Jump racing, National Hunt racing and pony racing. Let us take a brief look at the different types.
Jump racing.
Jump racing or Jumps racing, also known as Steeplechasing or, in the UK and Ireland,
National Hunt racing, is where horses race over obstacles. The more popular name (in UK nd Ireland) is National Hunt Racing. As makers and providers of professional horse racing tack and horse racing gear we sell Pancake Jump Saddles, Docker Jump Saddles – both of which are available in Clarino or Carbon Leather. All of our saddles are also customizable so you can add colour panels and or stitching to make a truly bespoke saddle and one that matches or complements your riding colours.
Flat racing.
Flat racing is where horses gallop directly between two points around a straight or oval track.
Worldwide, Flat racing is the most common form of racing. Flat racing tracks are most commonly oval in shape and tend to be level. Within Great Britain and Ireland there is much greater variation, including figure of eight tracks such as Windsor and tracks and often have intense gradients and changes of camber – for example at Epsom Racecourse. Track surfaces can vary; turf is most common in Europe, dirt in North America and Asia. There are some new designs with synthetic surfaces at some tracks.
As makers and providers of professional horse racing tack we sell professional Flat Racing Saddles available in Clarino or Carbon Leather. All of our saddles are hand-made in the UK to your order specifications. They come with a Carbon Fibre Tree, which is state of the art technology (tested to 600lbs. Strain). We believe safety is paramount. Flat Racing Saddles – like all of our horse and Pony saddles can be made to specified weights.
All of our Horse Racing saddles are the lightest, yet safest horse racing saddles available today. The unique carbon fibre trees developed with Formula 1 technology make them unique.
If you need further evidence of the safety and quality of our horse racing saddles and racing equipment for jockeys- the last three champion Jockeys – Peter Scudamore, A. P. McCoy and currently Richard Johnson all use or have used Webblite saddles.
We also sell horse racing accessories – from Girths, Weight Cloths, Surcingles, Race Irons and Racing Boots. More about our bespoke Racing boots in our next blog.
Be the best. Be safe. Webblite – Technology weighted in your favour.
Get in touch with your requirements and join the best in the world.